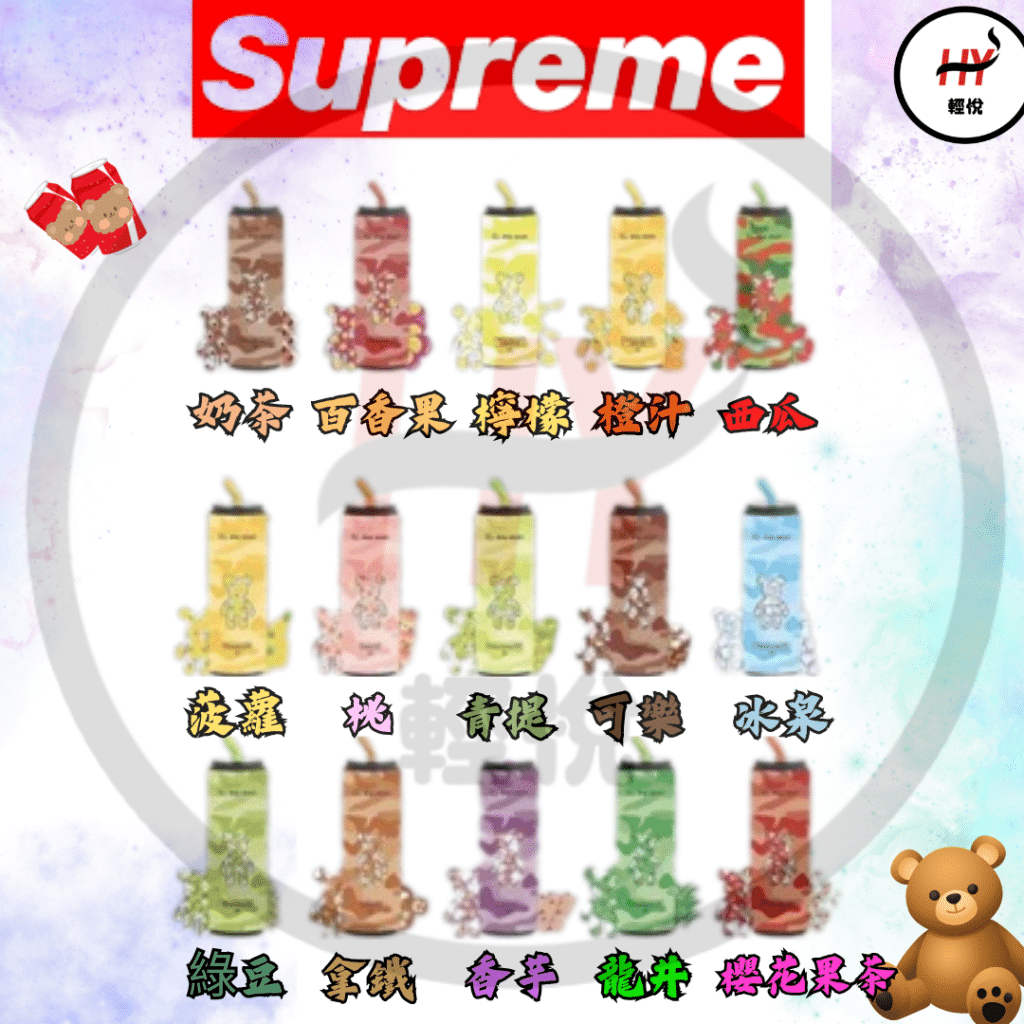 Supreme Disposable E-Cigarette: Quality Beyond Expectations
Supreme disposable e-cigarettes are a brand that leads the industry, known for its exceptional quality and unparalleled flavors. It not only offers a variety of delicious flavor choices but also features the following noteworthy attributes:
Premium E-Liquid: Supreme disposable e-cigarettes use high-quality e-liquids to ensure that every puff is rich in flavor and leaves you wanting more. Whether you prefer fruity, candy, or traditional tobacco flavors, Supreme caters to your taste preferences.
Exquisite Craftsmanship: Supreme's production craftsmanship is extremely precise, ensuring that every disposable e-cigarette undergoes rigorous quality control testing. This means you can use them with confidence, without worrying about quality issues.
User-Friendly: Supreme disposable e-cigarettes are designed to be simple and easy to use. Just open the package, take a puff, and enjoy the highest quality vaping experience. There's no need for charging or changing cartridges, making it convenient and hassle-free.
Purchasing Supreme Disposable E-Cigarettes
If you're interested in Supreme disposable e-cigarettes, you can purchase them now on hymbenber.net. We provide a secure and convenient online shopping experience along with professional customer service support. You can reach out to our customer service team anytime via WhatsApp for information or assistance regarding Supreme products.