TROY Troy first generation electronic cigarette host - for RELX first generation (adjustable cigarette volume) (2.8v/3.2v)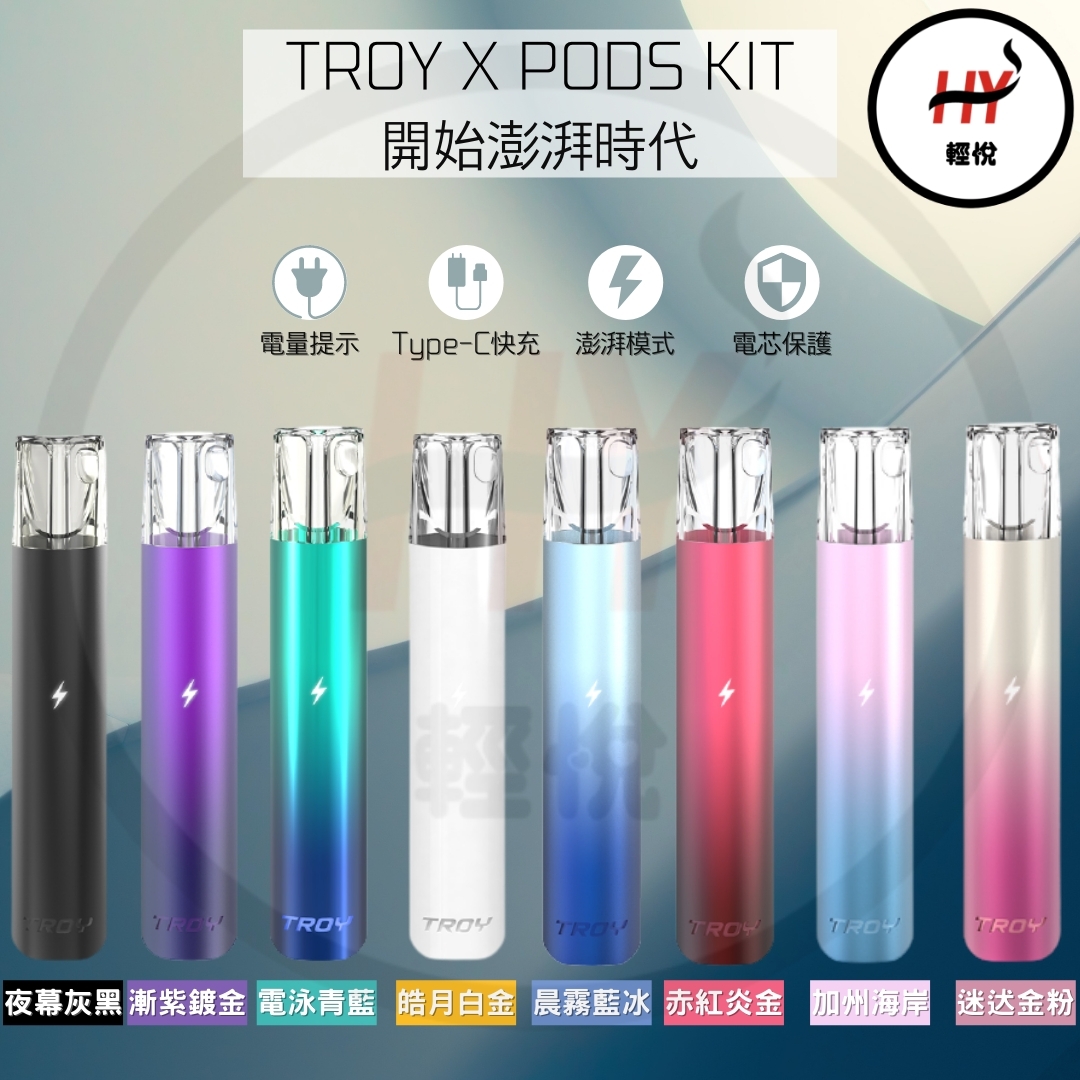 It has always been popular with most customers. All the pods of the first generation are universal. The unique feature of Troy is that it can freely switch between large and fine cigarette modes. The conversion method is very simple. Quickly insert the pod into the hood and turn on the red light twice to turn it into high-power mode. Press and insert the bright white light to make it a fine power mode, which is convenient for applications in different occasions.
Troy's power level is divided into different colors of indicator lights, 100%-20% will light up white light, below 20% will light up blue light to remind everyone to charge.
The charging cable is the more common Type-C cable that is used today. It is different from the traditional hood, and has a higher degree of durability. Generally, one charge is enough for a day of use, so it has always been popular with most customers.
In addition, the color matching is more unique. The bright gradient color is matched with the golden edge design on both sides. It is soft and strong, and both men and women love it.
Product Specifications:
Dimensions: 90.74 x 21 x 12.2mm
Cell specification: 3.7v / 350mah
Charging interface: Type-C
Output mode: [normal] 2.9v output / [surging] 3.2 output
Effective display: white light at 100%-20% power, blue light below 20% power
Mode conversion: The cartridges are inserted and pulled out twice within 1 second, and the red light is displayed. At this time, the amount of smoke emitted will be more.